BOSTON BAKED BEANS

The secret of good baked beans is long, slow baking. Boil one pound of small navy beans in clear water for a half an hour. Drain off water. Place beans in earthenware pot with lid and add: 3/4 lb. cubed salt pork
1 t. (rounding) dry mustard
1 med size chopped onion
1 small can tomato sauce
1 t. salt
4 T. Molasses
1/2 C catsup
4 T. brown sugar
Enough water to barely cover

Place in very low oven (about 215 degrees F.) Bake 12 Hours. Just before time is up, remove lid and leave it off. Cover top with catsup. Bake about half hour.

Lena B Martin Cico Grange No. 486. Ann James Merced Colony Grange

NOTE: I put in a whole onion because I don't like cooked onions and it works great. I do have an old fashioned bean pot and it works great.

Thanks Dot Wilson, Creche Lady
Craftpals



WASTE - NOT WANT NOT

Cut carrots into thin matchsticks and use to garnish soups.


Puree leftover cooked carrots and use to thicken soups.


Make carrot curls: Slice a lengthwise strip from the carrot. Then, with a vegetable peeler, cut long, thin strips from the flat surface. The strips should curl (if not, wrap them around your finger). Drop into a bowl of ice water for an hour or longer.


For a delicious pickled snack, marinate carrot sticks in leftover pickle juice.


Chop leftover cooked carrots and add to hamburger meat or use to extended meat loaves or meatballs.


Place finely grated carrots into commercial tomato sauce before heating to freshen its taste and reduce its acidity.


Grate raw carrots into slaws or salads.


Grate carrots and toss with lemon juice and black pepper. Serve along or with diced picked beets as an appetizer.


Roll cooked carrots in butter and combine with one or more tablespoons chopped herbs such as dill, chives or fresh rosemary.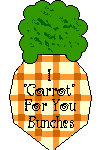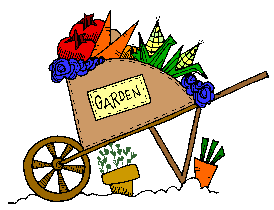 Background Courtesy Of