TINY LOBSTER TAILS, BROILED

2 pkg (8 oz size) tiny frozen rock-lobster tails, thawed
Skewers or hibachi sticks
1 t salt
1/3 C olive oil
4 T chopped parsley
2 T chopped green onion
1/4 C butter or margarine
2 T lemon juice
Lemon wedges
Parsley sprigs

With scissors, cut away soft undershell of lobster tails. Push a skewer lengthwise into each lobster tail, to keep them from curling. Place lobster tails, shell side up, in broiler pan without rack.

Broil, 4 inches from heat, 2 minutes. Turn lobster tails meat side up; sprinkle with salt. Combine olive oil, 2 T chopped parsley, and the green onion; spoon on lobster meat. Broil 3 to 5 minutes, or until meat is opaque.

To serve: Loosen lobster meat from shells. Place tails on heated serving platter. Pour juices from broiler pan over tails. Keep warm.

In small saucepan, combine butter, lemon juice, and remaining chopped parsley; heat to boiling point. Pour over lobster tails. Garnish platter with lemon and parsley.

YIELD: 4 servings


SWEET-FRIED CATFISH

2 C cooking oil
4 eggs slightly beaten
3 T honey
3 T corn syrup
1 medium catfish, filleted, boned and skinned
1 C yellow cornmeal

Heat cooking oil in Dutch oven (or deep fryer to deep-frying temperature. Mix eggs, honey, and corn syrup to blend thoroughly. Dip fillets in egg mixture and roll in cornmeal. Carefully slip fish into hot oil. Cook until coating is crisp and fish is done.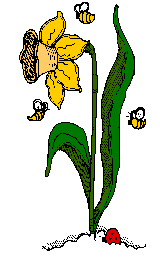 Background Courtesy Of