SOUTHERN RICE CAKES

2/3 C water
1/4 t salt
1 T butter
2/3 C Minute Rice
1 egg, well beaten
1/3 C milk
2 t grated onion
1/4 C unsifted all-purpose flour
1-1/2 t baking powder
1 t sugar
1/4 t salt
1/8 t pepper

Bring water, 1/4 t salt, and butter to a boil. Stir in rice. Cover, remove from heat and let stnd 5 minutes. Meanwhile, combine egg, milk and onion; then mix into rice. Combine remmaining ingredients, add to rice mixture, and mix only enough to dampen flour. Drop by tablespoonfuls onto hot well-greased griddle; brown lightly on both sides. Serve hot with currant jelly or maple syrup as a side dish with meat or as a breakfast or brunch entree. Makes 10 to 12 cakes or 5 to 6 servings.


RICE SITES
HAVE A RICE DAY CAFE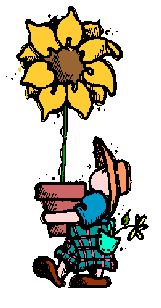 Background Courtesy Of