SAUSAGE, PEPPERS & ONIONS

1 large onion, halved and sliced 1 large pepper, cut into strips 1 garlic clove, minced 1 pound hot or sweet Italian sausage links, cut into 1/2-inch thick slices 1 14 to 16 oz jar spaghetti sauce 1/2 C shredded mozzarella cheese

In 12 by 8 baking dish, cook onion, pepper, and garlic, covered on High 6 to 8 minutes until wilted, stirring once halfway through cooking.

Add sausage. Cook, covered on high 5 to 6 minutes until sausage is no longer pink, stirring halfway through cooking. Carefully discard drippings. Stir in spaghetti sauce. Cook, covered, 4 to 5 minutes until sauce is hot, stirring halfway through cooking. Uncover; sprinkle with mozzarella cheese. Cook 1 to 2 minutes until cheese melts.

YIELD: 4 servings

TIP: This is fabulous in a Pita pocket.

SOUTHERN MARYLAND STUFFED HAM

18 lb corn ham
1 small cabbage
4 lb kale
4 medium onions
2 celery stalks
3 t mustard seed
1 t red pepper
2 t salt
1 t pepper
cheese cloth
Bring water to boil in a large pot with lid (to hold ham). Place a rack or turn a metal pie pan with holes upside down in the bottom of the pot to keep the ham from sticking. Finely chop cabbage, kale, onions, and celery stalks. Mix together with seasonings. You actually stab the ham all over so that you can stuff the mixture into the ham. After stuffing the ham, cover the outside of the ham with the remaining mixture. Place ham in cheesecloth and put in clean white sack - can use a new pillowcase that has been washed. Cook on medium heat for 5-1/2 hours. Remove from water immediately. Cool in refrigerator and then slice.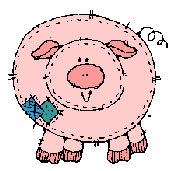 Background Courtesy Of