TACOED EGGS

8 eggs, beaten
1/2 C shredded cheddar cheese
2 T finely chopped onion
2 T finely chopped green pepper
1 to 4 drops hot petter sauce
1/2 C cooked taco-seasoned ground beef
Flour tortillas, warmed, optional
Salsa, optional

In a bowl, combine eggs, cheese, onion, green pepper and hot pepper sauce. Cook and stir in a nonstick skillet until eggs begin to set. Add taco meat; cook until eggs are completely set. If desired, spoon onto a warmed tortilla and roll up; top with salsa.
Yield: 4 servings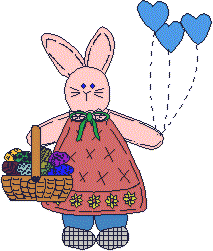 HINTS AND TIPS
Keep eggs refrigerated at 40 degrees or lower until you use them.
Be sure your hands, equipment and countertops are clean before preparing any food.
Cook eggs until the white is set and the yolk begins to thicken.
Keep hot foods hot (above 140 degrees) and cold foods cold (below 40 degrees).


Background Courtesy Of