QUICK DESSERT

FIRST LAYER:

1 C flour
1/2 C margarine
1/2 C chopped nuts


Mix and press into 9x13 inch pan. Bake at 350 for 15 minutes. Cool.

SECOND LAYER:

1 C powdered sugar
1 (8 oz) pkg cream cheese
1/2 (8 oz) container Cool Whip

Blend with mixer until smooth. Spread on cooled crust.

THIRD LAYER:

2 (3 oz) pkg instant lemon, chocolate or butter pecan pudding
3 C milk

Mix together and spread on second layer.

FOURTH LAYER:

Spread remaining Cool Whip on third layer. Sprinkle with chopped nuts. Serves 12 to 15.


TEXAS SALAD

1 can condensed milk (not evaporated)
1 large container Cool Whip
1 16-oz can fruit mix (drained)
1 16 oz can crushed pineapple (drained)
1 can cherry pie filling
1/2 bag of little marshmallows
Chopped Walnuts or Pecans (optional)

Mix together and freeze overnight or several hours. Take out of freezer 1 hour before serving. Can also be refrigerated instead of freezing, but needs to be kept cold.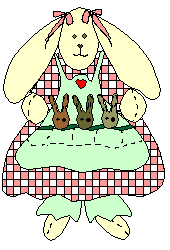 Background Courtesy Of