OATMEAL COOKIES FROM CAKE MIX
Submitted by: Cherie

1 Duncan Hines two-layer Spice Cake mix
2 1/2 cups quick oats
1/4 cup dark brown sugar
2 eggs
3/4 cup vegetable oil
1/2 cup milk
1 C soft raisins
1 C chopped walnuts or pecans

Stir cake mix, oats and brown sugar together in large mixing bowl. Make well in center of dry mix and beat in eggs, oil and milk until all is combined. Fold in raisins and nuts. Use two spoons to make walnut-size balls. Place 2" apart on parchment-paper lined cookie sheets and bake 10 minutes in preheated 350F oven.

TIPS:
1. May make ahead by freezing dough balls on waxed paper lined cookie sheet before bagging and storing in freezer. Thaw before baking.
2. To plump hard dry raisins, simmer a few minutes in water. Drain before using.

VARIATIONS:
3. Try craisins or chocolate covered raisins instead of plain raisins.
4. Try butterscotch, peanut butter, cinnamon, chocolate or white chocolate chips instead of raisins.


Cristmus Cookees

1 cup of water
1 tsp baking soda
1 cup of sugar
1 tsp salt
1 cup of brown sugar
3 tblsp lemon juice
4 large eggs
1 cup chopped nuts
2 cups of dried fruit
1 bottle Crown Royal

Sample the Crown Royal to check quality.
Take a large bowl, check the Crown Royal again, to be sure it is of the highest quality, pour one level cup and drink.
Turn on the electric mixer...Beat one cup of butter in a large fluffy bowl.
Add one teaspoon of sugar...Beat again.
At this point it's best to make sure the Crown Royal is still OK, try another cup? just in case.
Turn off the mixer thingy.
Break 2 leggs and add to the bowl and chuck in the cup of dried fruit.
Pick the gonedog fruit off the floor...
Mix on the turner.
If the fried druit gets stuck in the beaterers just pry it loose with a dewscriver.
Sample Crown Royal and check for tonsisticity.
Next, sift two cups of salt, or something.... who giveshz a sheet.
Check the Crown Royal.
Now shift the lemon juice and strain your nuts.
Add one table.
Add a spoon of ar, or somefink.... whatever you can find.
Greash the oven.
Turn the cake tin 360 degrees and try not to fall over.
Don't forget to beat the turner.
Finally, throw the bowl through the window.
Finish the Crown Royal.
Put the stove in the dishwasher.
Dun.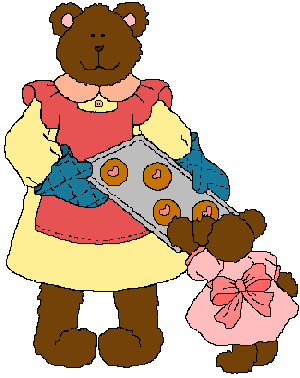 Background Courtesy Of