GARLIC-HERB STEAK MARINADE

1/2 C olive oil
1/2 C dry red wine or red cooking wine
1/4 C red wine vinegar
3 T soy sauce
1 T Worchestershire sauce
2 T California Style Blend Garlic Pepper
1-1/2 T Italian Seasoning
1 T dry mustard
1 t sugar

Makes a great gift during the holidays!

Combine all incredients in a glass measure. Pour into a sterilized decorative bottle or jar; cap and refrigerate. Recipe makes about 1-1/2 cups (12 oz) marinade. Label front of bottle or jar with marinade name. Tie a usage tag to bottle. Tag should say; Marinade will keep in refrigerator for 1-2 months. Simply bring marinade to room temperature, shake well and pour over steaks. Marinate in refrigerator 4-8 hrs., then broil or grill steaks.

For a gift basket: Line basket with tissue paper. Fill basket with marinade and various menu items such as pasta, bottle of wine, assorted cheeses, box of crackers, a coupon from a local mean shop for steaks and a copy of your favorite dessert recipe.


STRAWBERRY SALSA

2-1/2 C finely chopped fresh strawberries
1 C chopped green pepper
2 T chopped green onions
2 T minced fresh parsley
1/3 C Catalina salad dressing
Dash hot pepper sauce
Pepper to taste
Tortilla chips

In a bowl, combine the strawberries, green pepper, onions and parsley. Stir in the salad dressing, hot pepper sauce and pepper. Cover and refrigerate for 2 hours. Serve with tortilla chips. YIELD: 3 cups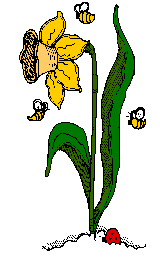 Background Courtesy Of