CHOCOLATE BANANA PARFAITS

2 C cold fat-free milk
1 pkg (4-serving size) Jell-O Chocolate Flavor Fat Free Sugar Free Instant Reduced Calorie Pudding and Pie Filling
2 medium bananas, sliced
3/4 C thawed Cool Whip Lite Whipped Topping


Pour milk into medium bowl. Add puddding mix. Beat with wire whisk 2 minutes. Spoon 1/2 of the pudding evenly into 4 dessert glasses. Layer with banana slices, 1/2 C of the whipped topping remaining pudding. Garnish with remaining whipped topping. Refrigerate until ready to serve. Makes 4 servings.


Mr. Lee was terribly overweight, so his doctor put him in a diet; "I want you to eat regularly for 2 days, then skip a day, and repeat this procedure for 2 weeks. The next time I see you, you'll have lost at least 5 pounds."
When Mr. Lee returned, he shocked the doctor by losing nearly 60 pounds. "Why, that's amazing!" the doctor said, "Did you follow my instructions?"
Mr. Lee nodded. "I'll tell you though, I thought I was going to drop dead that 3rd day."
"From hunger, you mean?"
"No, from skipping."

Here are some related links for those counting calories, watching fat and cholesterol or just want plain good healthy food:
Calorie Control Council
This site has a great lookup for calorie counting
Lowfat Lifestyle Forum
Great site with great recipes, tips, dining out and links to many other low fat and healthy sites
Eat Yourself Healthy
3 Fat Chicks on a Diet

FOOD FOR THOUGHT
"How is it that a two pound box of candy can make a woman gain five pounds?"
"Why does food that tastes the best have the highest number of calories?"

HELPFUL HINTS AND TIPS

Use cooking sprays, like PAM, in lieu of oil or butter in your pan or on top of some baked goods like meat loaf or breads.

Use a smaller plate. It will look like you have more than you actually do.

If you would like to share your recipes or hints and tips, I would love to post them here.


e-mail

Low Carb Friends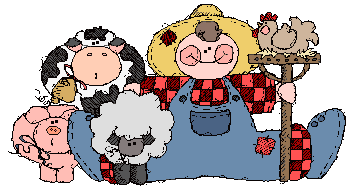 Background Courtesy Of